Cool find today, Lego Kit #21113 Minecraft The Cave. This is a retired kit, so mint copies sell for quite a bit. My kit is busted up but had all the pieces so for $3 I'll take it. The kit attempts to emulate voxels. I could care less about Minecraft, so for me it was an abstract, rather dull build in many respects as it has lots of grays, but it comes with a pretty cool spider and has lava and water and a treasure chest, so I think Minnow will dig it.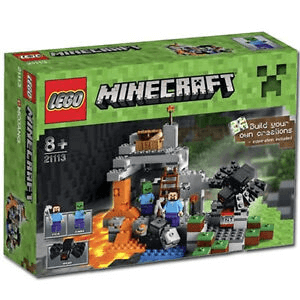 I'm still cobbling together what I have of my childhood Lego kits and I thought I would take a moment to mention Pizza to Go #6350. It's a cool kit, still one of my favorites. I wanted to draw attention to the alternate build suggestions on the back of the box because two of them are objectively hilarious.

![Lego #6350 build suggestions](/microblog/images/2020-06-11-thrift-report-5-1b193fbb.png)

In the bottom left corner we have a suggestion for a sports car display in which pizzas and a woman are displayed like the fine trophies they are, and to its immediate right we also have the suggestion that the 3 minifigs to the beach to hang out with a trash can and throw pizzas. Lego wants to make sure you get maximum enjoyment from the product, so thank you to the creative minds responsible for that.